Scruffy the Janitor (Futurama)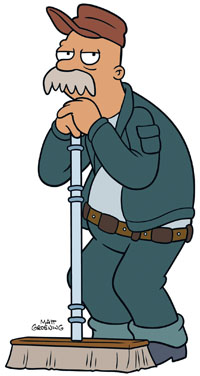 So, you want to dress like Scruffy… the janitor. Alternately, you might be thinking "I don't even know who this guy is!" Either way, here's how to nail his outfit.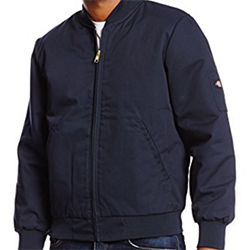 The Navy Work Jacket & Pants
If you want to look like Scruffy, you're going to need a navy work jacket. This was the closest I could find and it will definitely do the trick. Dickies makes great workwear, so this is a jacket that will serve you far beyond the costume itself. Leave it unzipped. Or don't. Scruffy doesn't care. For
the matching navy pants
, get them an inch or two longer than you normally would, because you'll need to roll up the cuff at the bottom to really get Scruffy's look right.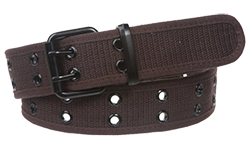 The Canvas Utility Belt
I know this goes against human nature, but don't put this through the belt loops on your pants. Instead, wear it slightly loose so it hangs down a bit on one side, and maybe attach some tools or other custodial items to it. Mmmhm.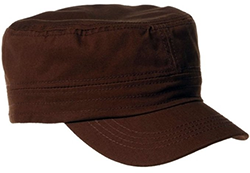 The Brown Cap
A plain brown baseball hat would probably be passable, but the cap linked above is about as close as I've ever seen. This is a must-have for any Scruffy costume.
The White Crew Neck T-Shirt
This is probably the least important type of clothing that you'll need for the costume. If you've got any white crew neck t-shirt at home, it'll probably work just fine.
The White "Walrus" Moustache
You've basically got two options for this one. If you're able, grow out the biggest walrus-style mustache you can, then (if needed) spray it white or, if you're really hard-core, bleach it. Your other option is to get the Colonel Sanders wig & beard set linked above, cut off the beard, and wear just the mustache. Either way, it should look perfect.
The Push Broom
No Scruffy costume would be complete without a push broom. Sure, you could use it to clean, but why do that when it makes a perfectly good resting post?
The Porn Magazines
Scruffy has been known to enjoy a porn mag when taking a break. You can go pick up some legitimate porn magazines at your local seedy gas station, or you can be creative and make your own year 3000 porn magazines. Scruffy has been known to enjoy titles such as National Pornographic, Play-Boy-Ar-De, Zero-G-Juggs, and Extra Long Honkers. Bend it in half, stick it in your back pocket, and you're good to go.
Scruffy's work here is done.
Please leave a comment or share your costume!
comments
---